ST. LOUIS — A searing week concluded with a vengeance on Friday, with temperatures hitting a daily record of 104 degrees, and the heat index tying a record six-day run.
The effects throughout the week were widespread: Schools sent kids home. Construction crews postponed work. Firefighting teams rotated frequently when battling a blaze.
The heat was so severe, it even sent more patients to the emergency room: Barnes-Jewish Hospital in the Central West End was full Friday, and reported a 10% bump in ER visits this week.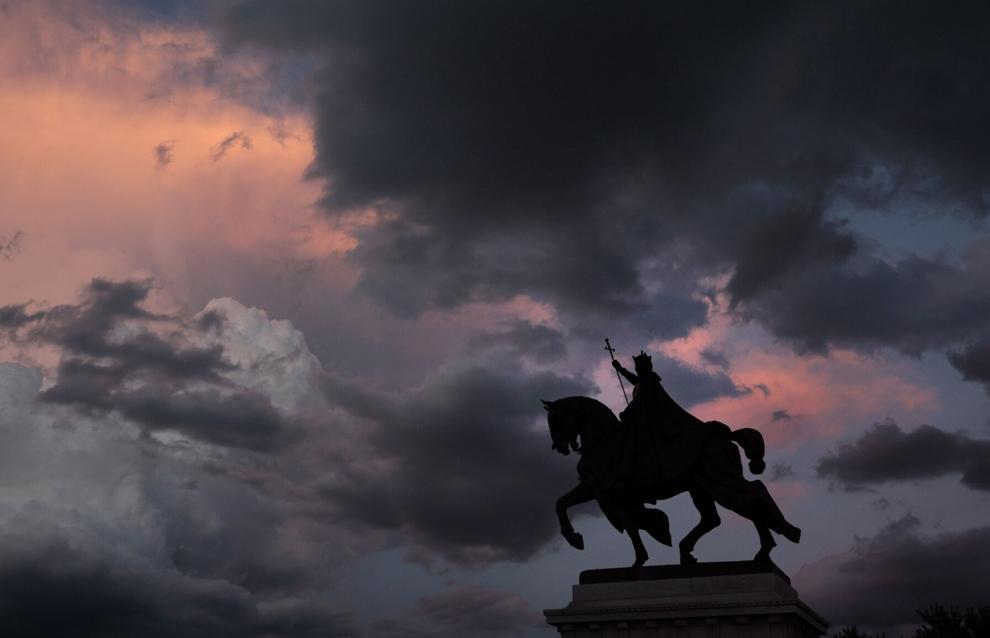 "The heat is definitely impacting our health care system … straining the system a little bit," said Dr. Robert Poirier, Washington University clinical chief of emergency medicine at Barnes.
But a cold front entering the St. Louis area was set to end the almost week-old excessive heat warning late Friday night, and drop temperatures on Saturday to a high near 89, although some humidity will remain, according to the National Weather Service.
"At long last, some cooler weather is finally coming soon!" the local forecast office wrote in an online post Friday.
Conditions will cool off even more by Sunday, with an expected high around 83 degrees.
The week's heat was remarkably rare. Since the beginning of local records in 1946, there have only been eight years in which the heat index has ever reached 115 degrees. And that threshold was met or exceeded in four of the last six days.
Friday tied the area's longest streak of days with a heat index of 110 degrees or higher — matching a six-day run in 1980.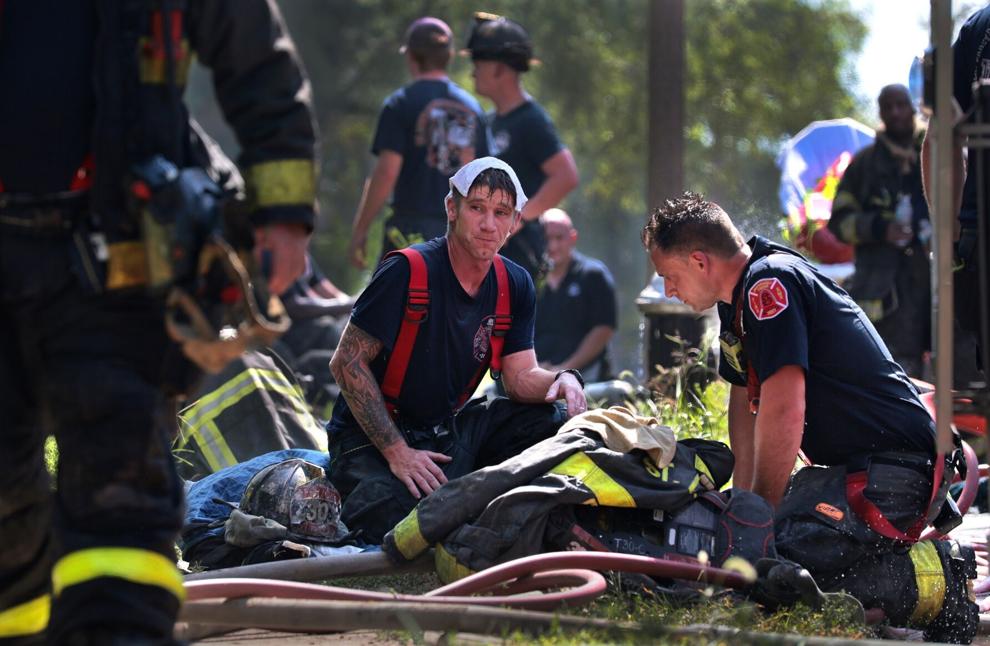 And St. Louis set two records this week for its hottest daily low temperatures, with Wednesday and Thursday never dropping below 82 degrees.
"That was really the thing that was going to make this particularly dangerous. … It's not just the daytime heat, but it's those overnight lows not dropping far enough," said Melissa Mainhart, a meteorologist for the local forecast office of the NWS. "When we are starting from that — gosh, that's already pretty warm."
Medical experts warned that the week likely carried a steep public health toll.
"Heat stroke is only the tip of the iceberg," said Dr. Pope Moseley, a thermoregulatory physiologist and biomedical researcher at Arizona State University who focuses on heat risks. "Most of the death occurring in a heat wave is occurring because heat is the force multiplier of illness. … Many, many, many diseases are made worse by heat."
Some of that appeared to hold true this week at Barnes-Jewish, at least. Officials said about 230 to 270 emergency patients had been coming in each day during the heat wave, compared with the 210 to 240 daily patients that its emergency department typically sees.
Only a sliver of those cases — about 16 to 20, all week — were for ailments like heat stroke or heat exhaustion. The rest were likely underlying health conditions exacerbated by the extreme heat and dehydration, experts said.
Poirier, the Barnes clinical chief, said that, fortunately, the hospital's mortality percentage has stayed stable throughout the week. "They are more sick, but we're not seeing a lot of deaths from the heat, at least at Barnes-Jewish," Poirier said.
That's not always how it goes, though. More than 60,000 excess deaths occurred during a recent heat wave in Europe, Moseley said, compared to normal rates of mortality. Even suicide rates and drug overdose deaths in the U.S. go up during heat waves, he said.
And at least one study showed that, for each day of a heat wave, there's a corresponding 8% to 12% rise in mortality, Moseley said.
This week's heat shows "that climate change is having a measurable impact on conditions in St. Louis," said Climate Central, a nonprofit that focuses on climate science and data.
Area officials on Friday reiterated the dangers of exertion and exposure to the heat, as they did all week.
Of course, not everyone can avoid prolonged exposure to the heat.
Friday, some St. Louis firefighters were responding to their third fire of the day, at the site of an auto repair shop in the Kingsway East neighborhood, where cars were burning inside a roofless building.
Firefighters exiting the building on Martin Luther King Drive immediately tried to cool down with cold towels around their heads and necks, by hydrating, and by dousing their heads in water spouting from a hose line.
"It's brutal for the guys," Battalion Chief Paul Weil said at the scene. "We just try to rotate crews in and out as fast as we can."
Photos: Brutal heat wave roasts the St. Louis region