If you're ever in need of a laugh, watch Kevin Smith talk about the time he was almost hired to write a Superman movie. After he found success with movies like Clerks and Chasing Amy, it was clear studios could see that the dude has some serious writing skills. With Clerks in particular, Smith went the total DIY approach to getting the thing in the can.
It was such a success that Clerks is still a hot topic in pop culture today; even series like The Mandalorian reference the film, and two Clerks sequels have already been spawned from the O.G. monochrome masterpiece. Here's a closer look at how Smith did it virtually all by himself on the filmmaking front for his 1994 feature debut.
Kevin Smith's Life Before Filmmaking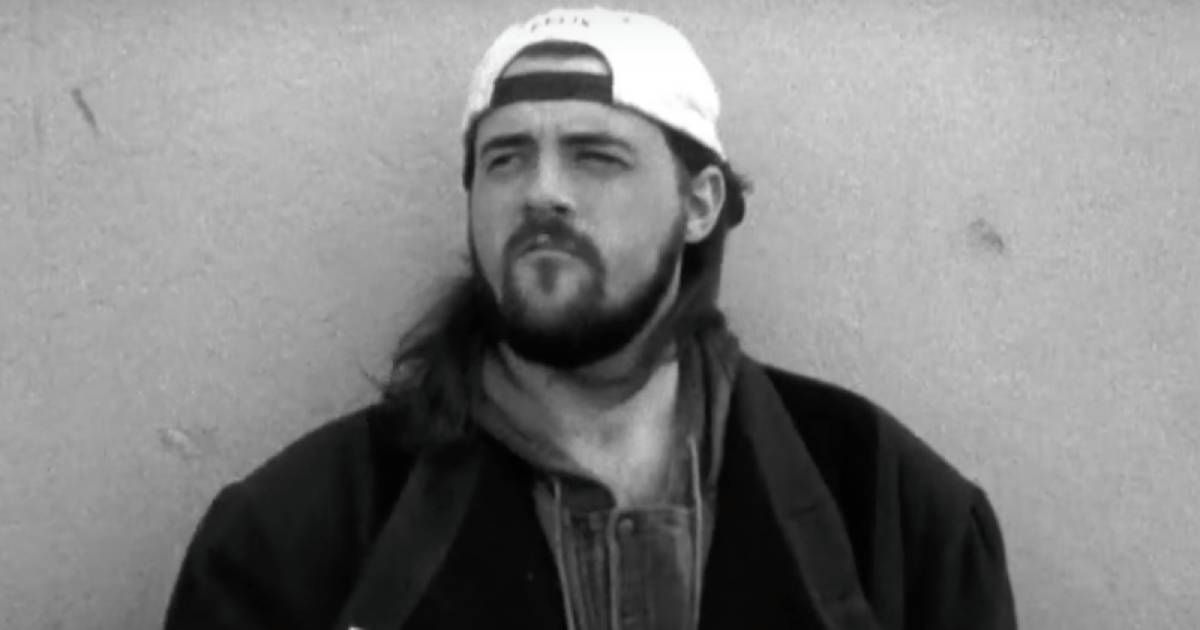 If you haven't already gathered from his countless films that take place in New Jersey, Smith was born and raised in the Garden State — and proud of it. As his 1994 feature suggests, Smith indeed worked as a clerk, both at convenience and video stores. Fellow auteur Quentin Tarantino has similar work experience from back in the day, so it's no surprise the two are grouped into a sort of "video store generation," where they're said to have watched literally every offering in their respective places of business to gain knowledge of the biz (versus sitting in university classrooms and gathering insight from a seasoned film professor).
Also before Clerks, Smith briefly attended Vancouver Film School, where he met future collaborators Scott Mosier and Dave Klein. After bowing out after just a few months there, Smith ultimately moved back to Jersey and returned to work at the same convenience store — and it is there that Clerks came to life…
Related: Kevin Smith Opens Up About His Mental Heath Issues and Getting Comfortable With Himself
How Kevin Smith Brought Clerks to Life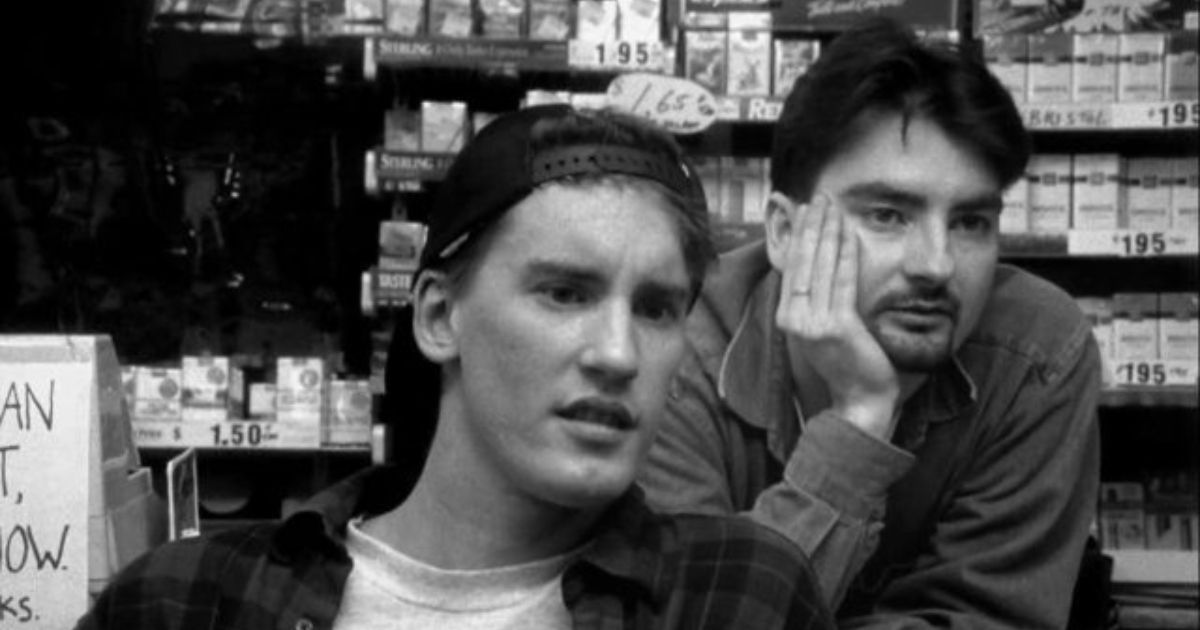 Smith has said that an underrated little film by a fellow indie filmmaker inspired him to try his hand at DIY filmmaking. "Seeing Richard Linklater's Slacker on my 21st birthday showed me that movies didn't have to blow up the [Star Wars] Death Star — they could just be a snapshot of where you were in life," Smith once told The Guardian. "Clerks came out of a demand for representation: there was a time when that world of dead-end jobs didn't exist in the movies, when pop culture wasn't the culture, when you didn't see people who talked in movie quotes." Other independent directors like Jim Jarmusch and Spike Lee also gave Smith hope to try his hand at his own feature film.
What would you do to make your vision come to life, if you had basically no money in your pocket? In addition to saving money by quitting Vancouver Film School, Smith reportedly maxed out a handful of credit cards and even resorted to selling off some of his proud collection of comics. And here's another useful tactic he employed: Smith also saved dough by casting his real-life pals in many of the roles in Clerks. The end result cost less than $28,000 to produce and ultimately made it Sundance, where Harvey Weinstein made the purchase for Miramax. It then performed well at the box office, especially for such a low-budget project.
Related: Why Red State Might be Kevin Smith's Best Film
Smith fanatics know the story of Clerks by heart: Brian O'Halloran plays Dante Hicks, and Jeff Anderson plays Randall in this hilarious day-in-the-life tale of…clerks. Dante is a downer, and it doesn't help when he reads in the paper that his ex Caitlin is getting married. Plus, he's stressed about his upcoming hockey game and a funeral service for a friend of his. Meanwhile, Randal works next door at the video store and seemingly hates his job as much as Dante.
The premise doesn't sound like much, but the endless banter between the two leads is instantly relatable — and laugh-out-loud funny. Clerks was Smith's first View Askewniverse film, having introduced recurring personas like the notorious Jay (Smith's real-life pal Jason Mewes) and Silent Bob (Smith himself).
Future Kevin Smith Projects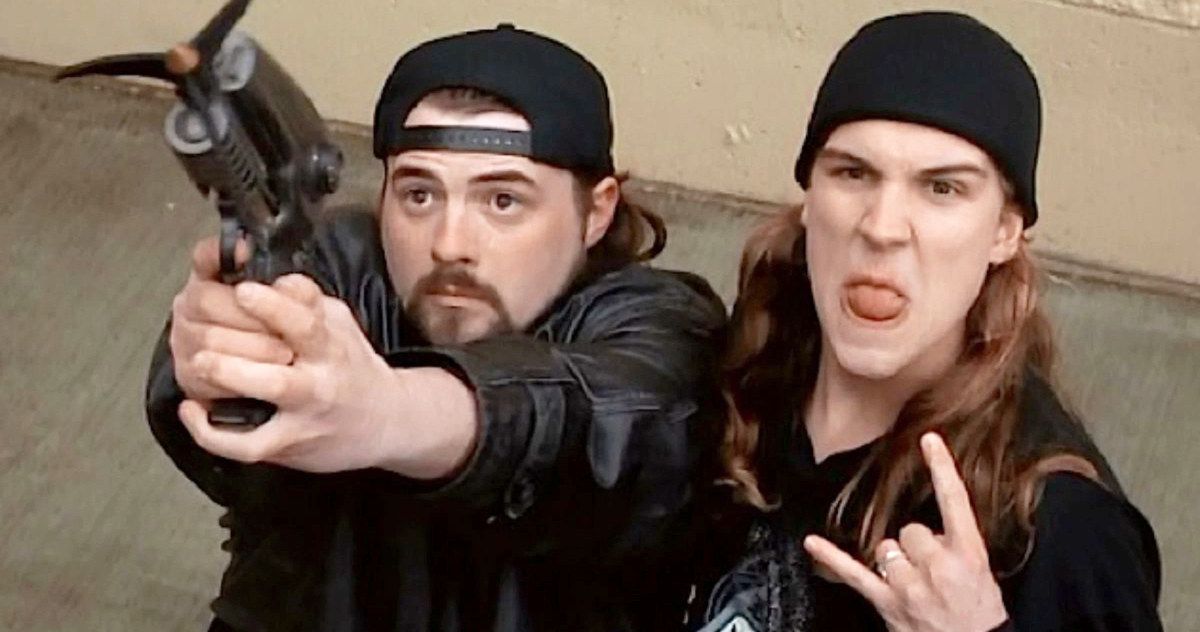 And now, years after a massive heart attack, Smith remains busy as ever in Hollywood these days. Following the recent release of Clerks III, he hinted late last year that production of Mallrats 2 may start in 2023, but only time will tell. And it's unclear when his long-awaited Moose Jaws will start production, but it's reportedly coming. There are also reports of an original film of his in the works, titled The 4:40 Movie, and he's got yet another Jay and Silent Bob movie planned — in addition to a rumored sequel to his critically acclaimed, John Goodman-starring Red State. And the list goes on: He is writing and directing a wild film about an evil "giant Jesus," titled Helena Handbag. Hopefully, at least one of these announced projects hits the masses soon.